Mentoring & Testimonals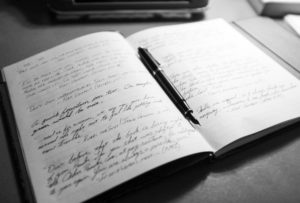 I offer one-to-one mentoring (via email, online or in person) to poets and memoirists/life writers at different stages in their development, acknowledging that everyone (from new writers to experienced published authors) benefits from critical response to creative work in progress.
Over the last decade, I've worked with writers at all stages for the careers, through professional organisations (Jerwood-Arvon, Spread the Word, the Complete Works), as a PhD Supervisor and privately.
Mentoring can take many different forms, from editing suggestions for a short collection of poems, to working together over a longer period on poetry manuscripts in development. Please contact me at hannahlowe1@gmail.com to discuss a mentoring project, and to discuss fees, which can be agreed depending on budget.
Testimonials
Hannah Lowe is a generous and wide reader of poems. She asks good questions, and probes and challenges you to find the music and the forms that create the dualities in your own poems, taking them to the next level. Invest in your poetry and get a quality mentor like Hannah.
Raymond Antrobus, author of The Perseverance (Penned in the Margins)
Hannah is a thoughtful, caring, honest, down to earth mentor with a truck full of decent advice. She is an expert at form and structure and the sort of person who can inspire you to make positive change in your poetry and your life. Without Hannah, my debut pamphlet would not have taken flight and I am forever thankful for that.
Arji Manuelpillai, author of Mutton Rolls (Outspoken Press)
As a mentor, Hannah is a hugely inspiring influence and deeply knowledgeable. She is wonderful in offering editorial advice and creative direction, and to help me appreciate the best way to achieve form or narrative. I have learnt so much from Hannah and have gained a lot more confidence in my work and voice through the process!
Jennifer Wong, author of Letters Home (Nine Arches)
Hannah is a warm and easy-going mentor, skilled in both shaping a body of work and boiling down a poem to its heart. Straightforward, enquiring, honest, and always offering something new, Hannah knows about striving for poetic balance without losing the essence of the work.
Vicky Morris (Southword Editions)